Dr. Gokal is a Georgia-Licensed and Board-Eligible Physician specializing in Psychiatry. In addition to his private practice, Dr. Gokal is a Staff Psychiatrist at the Atlanta Veterans Affairs Medical Center.

Education
Emory University

- Bachelors completed in 2001.

Emory University School of Medicine

- Medical Doctorate completed in 2005.

Emory University Hospital

Department of Psychiatry - Residency completed in 2009.
Research & Publications
Emory Center for Aging. Dr. Echt. Health Literacy and its effect on Medicine Management Capacity in Older Adults. Presented at Wesley Woods Hospital and AGS National Meeting with AFAR in Baltimore in May 2003. Published in JAGS-Journal of the American Geriatrics Society 2003.
School of Law, Emory University. Dr. Patrice Harris, child and forensic psychiatrist at Barton Child Law and Policy Clinic. Research on Terrell Peterson Act and Child Abuse. Presented at Annual Interdisciplinary Child Advocacy Forum on Sept. 24, 2003.
Wesley Woods Hospital, Emory University. Dr. Paul Holtzheimer. Research titled A Pilot Study of the PANAS to investigate acute mood changes during Deep Brain Stimulation (DBS). Presented at the START-MH annual conference in San Diego, CA in July 2005.
Community Service
Aga Khan Social Welfare Board Member- Creating awareness of mental health issues in the community.
National Youth Leadership Forum - Guest Physician Lecturer.
IHPA-Ismaili Health Professionals Association member.
Professional Affiliations
Member of the American Psychiatric Association
Member of the Georgia Psychiatric Physicians Association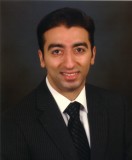 SATURDAY appointments!