APPOINTMENTS
INSURANCE
FEES
PAYMENT METHODS
CANCELLATIONS
PHONE
EMAIL/TEXT
PRESCRIPTIONS
CONFIDENTIALITY
NEW CLIENT PACKET

Click here to download 'New Client Packet'

Dr. Gokal strives to provide the highest quality psychiatric care to his clients. Please do not hesitate to discuss these policies with Dr. Gokal openly prior to signing the form.
APPOINTMENTS - Dr. Gokal is currently seeing clients ages 18 years and older on Saturdays between the hours of 9:00am and 5:00pm by Appointment Only. Appointments can be easily made by calling Dr. Gokal at the phone number provided or by emailing Dr. Gokal directly. Dr. Gokal will provide you a FREE phone consultation prior to your first visit. Every effort will be made to provide the earliest appointment possible and some same day appointments may be available. After the initial evaluation at your first visit, all clients prescribed medications will be asked to return for a 2-week follow visit to monitor treatment response and address any initial concerns.
INSURANCE - Currently, Dr. Gokal is not contracting with any health insurance panels but can easily be seen as an Out-of-Network provider. These days, health Insurance companies are often providing benefits to their clients to see Out-of-Network providers which are as good as the benefits for seeing In-Network providers. It is your responsibility to call your health insurance carrier and confirm Out-of-Network benefits prior to scheduling an appointment with Dr. Gokal. After each visit, you will be provided a Superbill which you can submit to your insurance provider for reimbursement, but only if you should choose to do so. Dr. Gokal wants you to keep in mind that accessing mental health care through your insurance provider often invades your privacy and may even raise the cost of your premiums in the future. Dr. Gokal's model will ensure you the highest level of privacy and discretion. You may also wish to take advantage of substantial tax savings by utilizing your FSA or Flexible Spending Account or HSA or Health Savings Account.
FEES - Dr. Gokal's fees are due at the time of the session. If Dr. Gokal provides services on your behalf in any capacity, in a courtroom or any other legal setting, you will be charged at a rate of $300 per hour.
FREE Phone Consultation - Simply call Dr. Gokal anytime.
Psychiatric Evaluation - $300.00- A 60 min. detailed evaluation consisting of interview plus diagnostic tests.
Therapy & Meds Follow-up - $200.00- A 45 min. follow-up for medications and therapeutic interventions.
Medication Follow-up - $150.00- A 30 min. follow-up for medications.
PAYMENT METHODS - To provide added convenience to his clients, Dr. Gokal accepts cash, credit cards, debit cards, checks, and Paypal.
CANCELLATIONS - Because Dr. Gokal does not double-book appointments, that means your appointment was booked exclusively for you. You must cancel the appointment by exactly 48 hours prior to the time of your appointment to avoid being charged in full. Please know that most insurance carriers will not reimburse for missed appointments. If, for any reason, Dr. Gokal must cancel an appointment, the client will be advised at the earliest possible time.
PHONE - Dr. Gokal can be reached via the phone number provided at any time day or night for his established clients. If you have a true mental health emergency, please call 911 first and then call Dr. Gokal for any assistance you may need. During vacations, Dr. Gokal may continue to be available via phone for his established clients or he may arrange for a trusted psychiatrist colleague to cover for him.
EMAIL/TEXT - Email & Text should only be used to communicate with Dr. Gokal regarding appointment scheduling/changes and prescription refills. Confidentiality cannot be guaranteed with these form of communication.
PRESCRIPTIONS - If needed, a prescription will be provided at each visit. Should the need arise, prescription refill requests by established clients who maintain their regularly scheduled appointments, can be called-in to Dr. Gokal directly or emailed. Please provide your first and last name, date of birth, pharmacy phone number and each medication's name, dosage, and how often you take it daily. There is no fee for this service and every effort will be made to honor the refill request the same day.
CONFIDENTIALITY - Dr. Gokal takes your confidentiality very seriously and will never release your private and personal information to anyone without your written permission, unless he is ordered by law to provide such information. A required HIPPA Privacy Notice will be provided to each client with further explanations.
NEW CLIENT PACKET - In order to provide you the maximum face-to-face time with Dr. Gokal, we kindly ask that new clients print, complete, and bring along this brief New Client Packet to their first visit.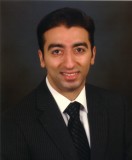 SATURDAY appointments!