By now, you know that quality mental health care is difficult to find. What's even more difficult, is finding a quality Psychiatrist. A Psychiatrist is a medical doctor that specializes in the treatment of mental illnesses such as depression, anxiety and panic, ADHD, bipolar disorder, OCD, addiction, personality disorders and many others. A Psychiatrist is not only able to utilize counseling, but also the latest advances in medications to bring relief to his clients.




Dr. Karim Gokal has established Elite Psychiatry in the Alpharetta, GA area with a vision to offer mental health care unlike any other. It is not only important for a Psychiatrist to be knowledgeable. Dr. Gokal has spent 12 years training at Emory University earning his Bachelors degree, Doctorate of Medicine degree, and completing his Residency Training with the Emory University Department of Psychiatry.




It is equally important for a good Psychiatrist to be up to date with the latest advances in treatment, be generous with his time to his clients and the community at large, and provide his clients easy access to him day or night. Dr. Gokal also strives to offer an unsurpassed level of compassion, confidentiality, and trustworthiness.


Here at Elite Psychiatry, we believe that quality mental health care should be easily accessible to everyone. Take advantage of your

FREE

initial phone consultation with Dr. Gokal himself, and experience how easily accessible quality mental health care can be.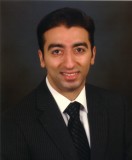 SATURDAY appointments!